Learn How to Start Your Own Successful Coaching Practice
At PeopleKeys, we work with many independent coaches every day. Throughout the last 35 years, we have learned a lot from their experiences, failures, and successes.
We created our eBook, Six Steps to a Successful Coaching Practice, to share tips from seasoned coaches to help guide you on your journey to starting a successful coaching practice of your own.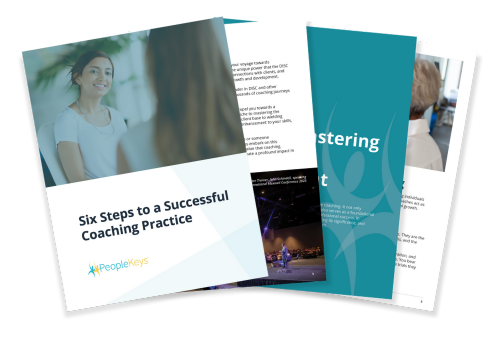 What Will You Learn in This eBook?
You will learn how to capitalize on your strengths, clearly define your expertise, steps for becoming credentialed in coaching, and more.