Repcruit, powered by PeopleKeys, provides an ATS equiped with predictive hiring technology for businesses to hire smarter.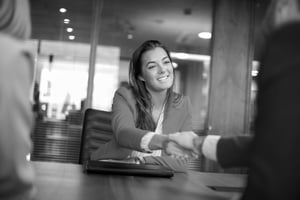 With over 35 years experience, PeopleKeys strategically applies behavioral analysis tools for success in talent management, predictive hiring, sales team effectiveness, strategic planning, team building, communication improvement, and more.
Benefits of having PeopleKeys as your partner to hire right the first time:
Learn more about the upcoming Repcruit, powered by PeopleKeys, hiring system by downloading the FAQs to the right, or request to become a beta tester when the beta application is released later this year.
*USA Domestic Use Only*