FREE Prospecting Success! Webinar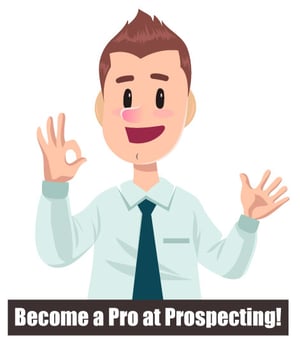 Led by Ray Mutchler, professional sales trainer and featured in the Prospecting Success! training course, this 45 minute webinar will cover:
Overview of the relationship between Activity, Attitude and Application
4 elements needed for sales success
Conceptual vs Technical prospecting problems
5 major prospecting weaknesses
The next webinar will take place on Thursday, February 20, 2020 at 12:00 pm/Noon EST.
Please note, the webinar will NOT be recorded so don't miss your chance to learn the prospecting secrets of top sales professionals!
Complete the form to the right to sign up for the Prospecting Success! webinar and learn how to master prospecting for your business.